Overview
The latest SportsTrace Mobile App release 1.7 is out!
With this release, you have access to the following new features in both Android and iOS:
Enhanced Body Tracking
Annotated Video a.k.a. "Active Telestration"
Improved Recommendations
Improved Sign Up Experience
Bug Fixes
For any questions, you can always [email protected] OR:
Features
Enhanced Body Tracking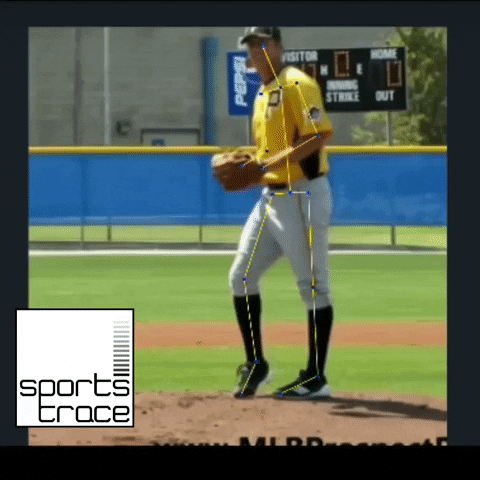 The accuracy of SportsTrace continues to evolve! We've integrated our latest behind-the-scenes system updates to give users higher than ever accuracy of body recognition in video.
Annotated Video a.k.a. "Active Telestration"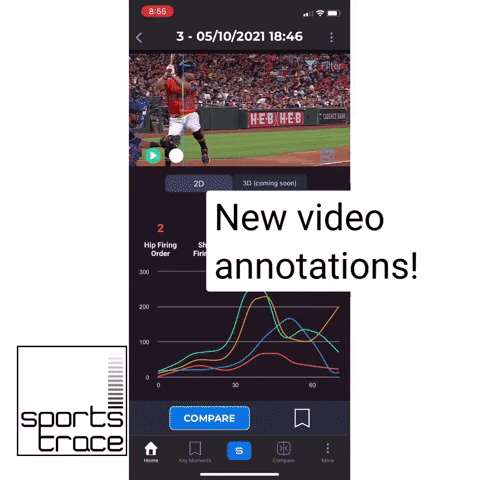 Want to see what the reference of movement is in the body? How about where the head moves in a swing, pitch, drive…? We have added a library of ways to AUTOMATICALLY draw on video that is sport specific. It's already a long, sport-specific list, but we're adding to it all of the time.
Improved Recommendations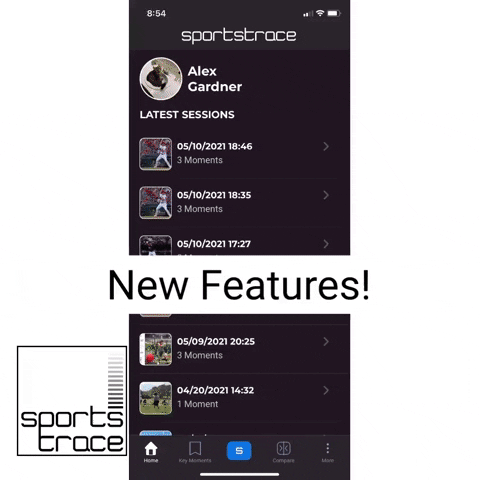 As we continue to improve all facets of our platform, we are providing our sports-specific recommendations in a more timely fashion. We've even been able to load recommendations in there for our partners with their specific content.
Improved Sign Up Experience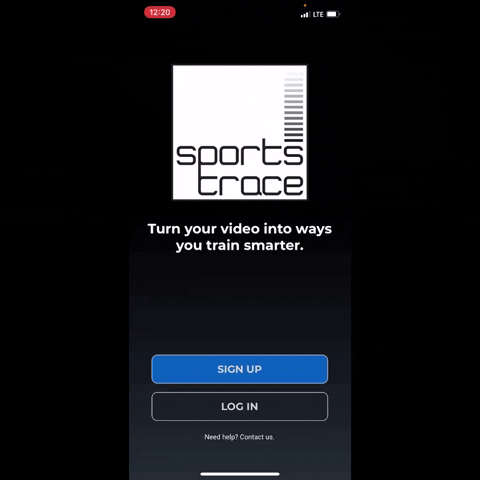 Creating a SportsTrace account for the app should be easy. Now, it is.
Bug Fixes
Everyone has them!
When app re-opens, user token does not refresh automatically, and static upload screen is present
Compare select, tap selected video should de-select. Currently selects twice.
Remove Compare speed select from UI – does not work
New Comparison analytics text is not styled the same for all analytics
Key Moments scroll makes multiple API requests
[iOS] – More Screen Consistency Issues
[iOS] – Pro Compare Select Deselect, then expand
Record is not saving when uploaded
Compare select – expand, select, switch, deselect causes error
Gallery Multiselect is not present
Recommendations do not load properly when assigned
When the user opens and closes several videos while the app is open, videos eventually do not appear and are black
User opens "Edit" menu in Session Screen. User updates the session name. Updated session name should appear in top of screen. It does not.
For a session with only one moment, navigate to the moment and delete it. The moment and session should be deleted, and are. The user is then navigated to Home. There is an extra navigation that should be removed
User successfully updated their profile photo. The "More" screen photo changed successfully. The "Home" screen photo did not change. It should change.
User goes to update profile photo – box pops up to crop image. Entire image is used. Remove the box that appears to crop the image.
Recommendations do not load properly when assigned
Compare select – When clicking the top left of the thumbnail, the moment is not selected for compare
On tablet, More tab does not fit
Some page titles are not centered
Top left back buttons are hard to press
On tablet, new comparison, bottom video scroll is covered by nav bar
Compare select thumbnail color is incorrect
Load Moment Screen, Moment Number in header is incorrect
App Crashes on Full Screen Video Expansion
Sometimes user profile photo and name do not appear
Home page session list says "1 Moments" if only 1 moment. Should say "1 Moment"
When user has more than 20 sessions and scrolls to bottom, first page of sessions disappear and multiple API calls are made
Calls user and team service instead of moment service
Telestration overlay not exactly aligned for landscape video