On Google Play and Apple Store – March 2021 – The SportsTrace App, a sports analysis application and part of the SportsTrace athlete performance service, launches after the successful beta gains traction in both amateur and professional sports through teams and facilities.
SportsTrace gained increasing popularity due to its simple-to-use, ready in seconds, unique interface that, unlike competitors, gives you MORE than data through video management, analysis, and easy to understand recommendations for improvement. In addition, SportsTrace also provides several other free and paid services:
Side by side video comparison 
Team data and report sharing through custom, branded reports 
Integration with other data sources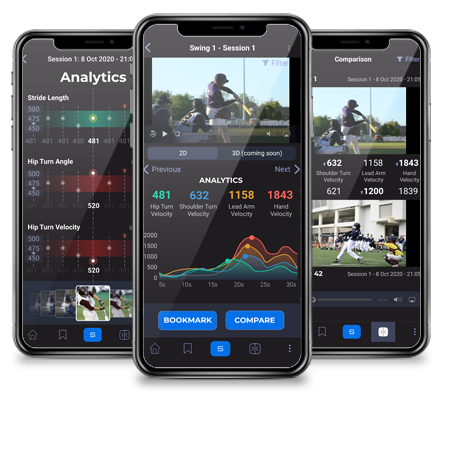 SportsTrace moving forward in 2021
SportsTrace is looking to move beyond just teams and facilities to focus consumers in softball, baseball, and golf. SportsTrace is rapidly expanding to other sports worldwide. In addition, SportsTrace has developed relationships with video providers to both structure data for and derive more value from video. Beyond sports, work has already begun to enable physicians and clinicians in rehabilitation and physical therapy scenarios.
For more information, visit sportstrace.com, [email protected] or follow @SportsTrace on social. Sign up here for exclusive beta access and news